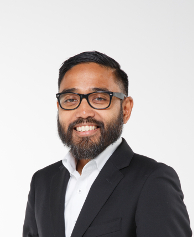 Riad Asmat
Chief Executive Officer
Riad Asmat, 47, is the Chief Executive Officer of AirAsia Malaysia (AirAsia Berhad) and is responsible for the management of Malaysia-based operations effective 10 January 2018.
Riad is one of Malaysia's most respected young corporate leaders. He began his career in the Managing Director's Office for Proton Holdings Berhad, where he was responsible for supporting and coordinating key initiatives conceptualised by the Managing Director in improving overall performance of the group alongside key dimensions such as strategic, operational and finance.
In 2010, he switched gears when he was appointed Chief Executive Officer for Caterham Automotive. In his role, he made tremendous achievements with the establishment of the Caterham F1 Team as well as Caterham Racing-GP2 which clinched numerous podium finishes in Monaco, Singapore and many more. Further to that, he also established another supplementary programme together with Arden Racing and created a team that competed in the World Series by Renault, finishing second in the Constructors Championship 2012.
He then served as the Director of Corporate Planning, Strategy and Business Development for Naza Corporation Holdings Sdn Bhd from 2014 until 2017, before taking off to the skies with AirAsia.
He pursued his studies at the Western Michigan University Kalamazoo, Michigan and graduated with a Bachelor of Arts, majoring in Public Relations, and also holds a Masters of Arts from the esteemed university.
Riad loves adventure travel and is an avid cyclist. A tech-savvy person and active on social media platforms, you can find Riad's regular updates on his Instagram and Twitter under the account handle @riadasmat.