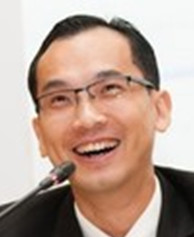 Sam Woon
Engineering Business Systems Manager
Ir. Sam Woon started out in the aviation industry in 1992. Besides the Bachelor of Engineering and Master of Science (Engineering Business Management) degrees, Sam is the holder of aircraft maintenance licenses issued by aviation authorities from United Kingdom (EASA), Malaysia and Hong Kong.
Over the course of 26 years, he has worked with Malaysia Airlines, HAECO and Cathay Pacific on aircraft maintenance (line and base) and fleet technical management, maintenance control, cabin maintenance and management, quality and continuous airworthiness management, technical training, and aircraft projects.
Currently he is the Engineering Business Systems Manager in Cathay Pacific Airways where he is responsible for all IT systems and services being used by the Engineering department from day to day operations to budgetary management and future enhancement projects. A drastic change from his previous position as the Aircraft Projects Manager responsible for the entry into service of the A350, the coming A321 neo and B777-9X.