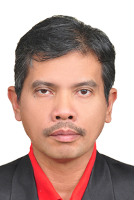 Nadzri Hashim
Country Head of Engineering
Nadzri Hashim came to AirAsia in May 2005, and has established new structure and strategies in the area of Technical Services. He currently serves as the Country Head of Engineering Malaysia.
Prior to joining AirAsia, Nadzri was the Technical Services Engineer at Emirates Airlines. His team, built from engineering background, is responsible for all strategic configuration and repair for wide body cabin interiors . His team's additional responsibilities include the introduction of Airbus A380 entry into services.
He holds a Bachelor of Science in Aeronautical and Astronautical Engineering from the Ohio State University and has DCA Design Organization Certification and Verification Engineer Approval, Head of Design Organization and Part M Continuing Airworthiness Nominated Holder.