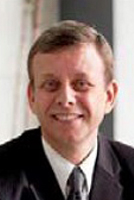 David Jones
General Manager
David is General Manager for RUAG Aviation Malaysia where he is responsible for both their Operations and Business Development activity in SE Asia.
Prior to this David was Vice President Sales Asia Pacific for SR Technics and before this ran an independent consultancy covering the fields of aerospace and manufacturing focused on joint ventures, business planning, market strategy and supply chain development, offering support to government bodies, financial institutions as well as small and medium sized enterprises.
David was employed for more almost 10 years with Rolls‐Royce latterly being Malaysia's Regional Director involved in developing both the aerospace and defence markets. Whilst with Rolls‐Royce David led the development of the new aftermarket strategy – TotalCare and the successful development of Rolls‐Royce's customer e.business portal aeromanager.
For nineteen years David worked with two leading international airlines namely Malaysia Airlines and British Airways where he held various engineering and commercial roles.
David has lived in Asia for 24 years and is a director of Pemudah, a government‐industry body as well as being Aerospace Committee Chairman of the EU Malaysian Chamber of Commerce and Industry. David was formerly Chairman of the same chamber for 7 years and has led a number of other senior posts in chambers of commerce, education establishments
and charitable organisations.
David holds an MBA from University of Nottingham, an honours degree in Aeronautical Engineering and is a Fellow of the Malaysian Institute of Management and a Member of both the Chartered Institute of Management and Chartered Institute of Marketing.