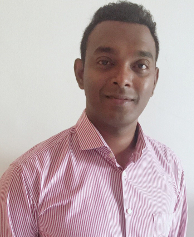 Shashi Kumar
General Manager Approved Maintenance Operation
Started out in the aviation industry in year 2000. Holder of aircraft maintenance license from UK ( EASA ) & Malaysian authority (CAAM).

Started by career at Transmile base and line maintenance , local cargo carrier operating thru 727-200F , 737-200F & MD-11, progressed to MRO AAE ( Airod Aerospace ) Moved to Malindo Air a subsidiary of Lion Group Indonesia operating 737-800 /900ER and domestic routes covered by ATR 72-600 for the past 5 years.

Held various positions started as a Maintenance Control Centre Controller for the fleet of 737 NG and progressed to Maintenance Control Centre Manager handling 737 NG and ATR 72-600 series . Had been on 737-8 MAX induction team( entry into service ) for Malindo Air as the first delivery of MAX aircraft in the world and for Lion Group . Worked closely with Boeing EIS ( entry into service) team on the introduction and Malaysian airport authorities on the new aircraft induction program.

Was promoted as Deputy General Manager under taking responsibilities to transform Malindo Air Engineering team to the next level of Asia pasific . Current Position of General Manager of Part 145 AMO ( approved maintenance operation) , building a team of world class engineering facilities responsible of Support Shop , Line Maintenance , Stores & Logistics with a total fleet count of 29 Boeing 737 NG series & 13 ATR 72-600 series aircrafts and growing rapidly.