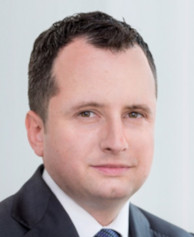 Christian Meyer
Business Development Director
Christian Meyer has over 12 years of professional experience in the corporate arena of Business Development and General Management. In his current role as Director Business Development Asia for RUAG Aviation International he is responsible to expand the footprint of RUAG Aviation throughout Asia.
Until May 2017 Christian was the Managing Director of SR Technics Malaysia, which was established in 2014. He grew the new entity to 200 employees and developed it to become a leading aircraft component service center in Asia Pacific. Next to supporting the over 500 aircraft in the region, SR Technics Malaysia has also established itself as a leading component repair shop offering repairs for over 750 PNs for Airbus as well as Boeing aircraft types.
Christian is a graduate of the University of St. Gallen and holds an MBA from Nanyang Technology University Singapore. Before moving to Malaysia Christian was heading the Corporate Strategy and Business Development Department at SR Technics and was part of the pioneer team setting up the presence of SR Technics in Australia. Previously he was working as a consultant for Oliver Wyman – one of the leading global strategy consulting firms.