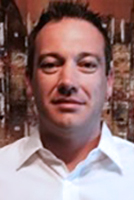 Stuart Moore
Head of Strategy & Programmes – Asia Pacific
Stuart has a wealth of experience in supply chain and project management having spent the past 15 years working in the Aerospace Industry for Rolls-Royce.
Based in Singapore, Stuart has spent the past 3 years developing supply chain strategy across the region and using his team to complete major Supply Chain Projects for Rolls-Royce across Asia Pacific.
Stuart has a Bachelor of Arts Degree in Business Studies and a Masters in Business Administration.