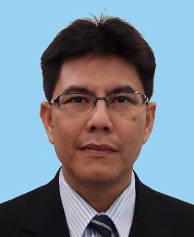 Ir. Dr. Mohd Shahreen Zainooreen B Madros
CEO
Ir. Dr. Shahreen Madros has over thirty years of working experience in the Oil & Gas industry. After graduating with First Class Honors degree from University of London in 1986, and Doctorates in Engineering from University of Cambridge in 1989, Dr Shahreen joined Esso Production Malaysia Inc. (EPMI) in the Development Project Division.
In EPMI, he was involved in various phases of offshore project development including; concept selection, feasibility, detailed design, fabrication, installation, hook-up and commissioning. He was involved in offshore soil investigations, worked as a client representative in design consultant office during detailed design phase, reviewing Malaysian and Indonesian fabrication yards, and also oversees the installation of offshore facilities. He was also involved in technical selection of marginal field concepts. Dr Shahreen was assigned to Exxon Production Research Company in Houston, Texas, for two and a half years and was involved in international developments and research activities.
After leaving EPMI in 1998, Dr Shahreen has since been in a number of local and international oil and gas MNCs, servicing local and international clients. He was involved as a technical director in various aspects of offshore engineering works; detailed design of various types of offshore pipeline and structures, the study of lateral buckling due to high pressure and temperatures, detailed design of subsea templates, and project management of Floating Production Storage and Offloading (FPSO) facilities. He was also involved in the development of onshore oil storage facility, and oil trading business. Dr Shahreen was a partner and managing director of an oil and gas company, and involved in international business strategy.
In 2010, Dr Shahreen participated in the Economic Transformation Program led by PEMANDU, and was a lab member of the Oil, Gas and Energy group. Dr Shahreen joined PEMANDU in January 2011, and helped setting up the Malaysia Petroleum Resources Corporation (MPRC), a unit in the Prime Minister's department overseeing the growth of Malaysian Oil & Gas industry services and manufacturing sector. Dr Shahreen was the Executive Director at Malaysia Petroleum Resources Corporation (MPRC) until 1 February 2017.
Currently Dr Shahreen is the Chief Executive Officer of the Malaysia External Trade Development Corporation (MATRADE), the National Trade Promotion Agency, under the Ministry of International Trade and Industry Malaysia (MITI).